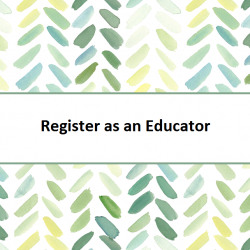 A new career – easy as A.B.C
As a Family Day Care educator you can expect a unique working experience like no other. Nurture children in a special stage of their lives and positively impact today's children from your own home.
The increase in Australian working families means that there is a demand in child care to be met. Whether you are looking start a new career, a change in work, or are looking to re-join the workforce, East Brisbane Family Day Care will have an opportunity for you.
Flexibility in work
Dictate your own rates and working hours all while working from home. Additionally, you can take care of your own children while on the job and caring for others. Family Day Care educators works off an ABN meaning that they can enjoy the freedom of a business owner without having to deal with the back-end work (we'll take care of that).
Benefits of joining EBCC
We put our community first and ensure that our educators are given the best chances to succeed. This means that we are with you every step of the way as we work to ensure that you are given every opportunity to start your child care career and give the best care possible.
Aside from enjoying working flexibility and a chance to earn a rewarding income, educators partnered with EBCC are a part of the big picture and have a chance to give back to the community.
East Brisbane Family Day Care is an Australian Government Approved Service. It is part of the National Quality Framework meaning that measures are taken to ensure consistency in the standard of the service provided.
East Brisbane Family Day Care Educators go beyond the minimum requirements as set out in the Education and Care Services National Regulations.
How to get started
Here's what you'll need to move ahead with becoming an EBCC Family Day Care educator.
Have obtained or are working towards a Certificate 3 level qualification in Child Care
Paid Blue Card
First Aid, CPR, Asthma and Anaphylaxis Certificates
Medical Clearance
Public Liability Insurance
An appropriate home environment to administer child care from
Get in contact here for further information on how to become an EBCC Family Day Care Educator.